Anbe Aaruyire (2005) Song Lyrics
அன்பே ஆருயிரே (2005) பாடல் வரிகள்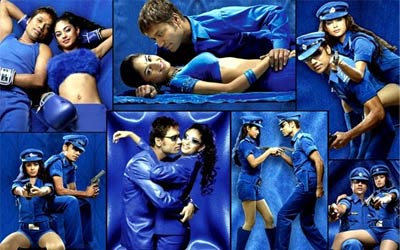 Movie Name

Anbe Aaruyire (2005)

Movie Name (in Tamil)

அன்பே ஆருயிரே

Starring

S.J. Suryah, Nila

Music

A. R. Rahman

Year

09 September 2005
Siva (S.J. Suryah) is an investigative scribe who shares a live-in relationship with rich and bratty Madhu (Nila). They have hot-headed run-ins and even hotter patch-ups.

Things come to a head when Madhu starts a restaurant with a brother of her friend. Nosey and envious Siva can't take it, and this causes a split between the duo. Fun starts as the fantasy element appears in the form of their apparitional alter egos. Eventually they come together, but there is plenty of over-the-top entertainment aimed at a post-teen youth audience.

Anbe Aaruyire features the memories of each other in a human look-alike appearances. These memories remind them of their good times and the inner love for each other which help in their reunion.